Since its the holy week, no good shows on TV (as far as i'm concerned). I just wasted away in front of the PC and watched one of my most favorite thing in the world, video games. Yep, good ol' escape from your miserable life video game stuff. So i got into the ScrewAttack archives from Gametrailers and on to the Angry Video Game Nerd. All fun watches.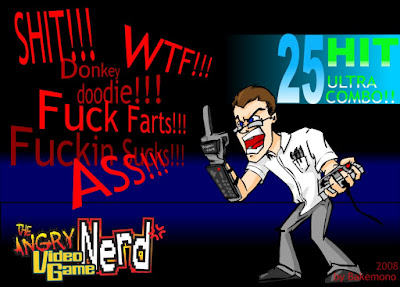 So here, I'm suppose to focus on Mr. AVGN (Angry Video Game Nerd) for this post so here goes. Now I really love this guy; he has everything that i enjoy. His personal site,
Cinemassacre
, showcases his fave Horror Flicks and of course the video games. Well, video rant reviews. Haha.
Note: Hmm, im planning to either put a pic or at least a doodle for every blog post i, uhm, post. Yep, the key word is planning, again. Whee..
Update: Damn, Deviantart is on system maintenance can't upload my work yet. Oh well, maybe later.
Links: